MNC Kapital and Bank Rakyat Partnering to Enhance Banking Transaction Services for Indonesian Migrant Workers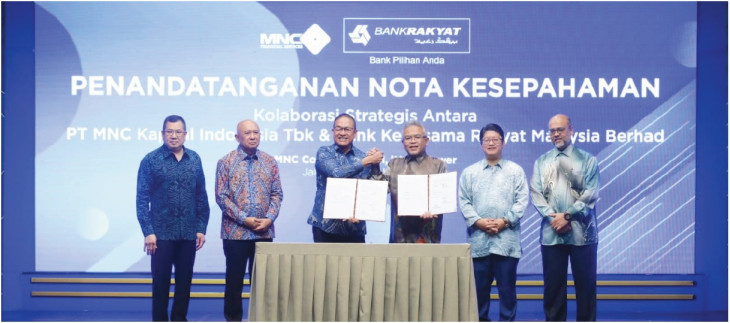 Jakarta, October 21, 2023 – Today, PT MNC Kapital Indonesia Tbk (IDX: BCAP) and Bank Kerjasama Rakyat Malaysia Berhad (Bank Rakyat) have agreed on a significant collaboration to provide Islamic financing facilities as well as banking and remittance services to Indonesian Migrant Workers (IMW) in Malaysia.


The Memorandum of Understanding was signed by the President Director of PT MNC Kapital Indonesia Tbk, Yudi Hamka and Chief Executive Officer of Bank Rakyat, Dato' Dr. Mohammad Hanis Osman, witnessed by Minister of Entrepreneur Development and Cooperatives of Malaysia, Datuk Ewon Benedick; Minister of Cooperatives and SMEs of the Republic of Indonesia, Drs. Teten Masduki; Acting Chairman of Bank Rakyat, Datuk Mohd Irwan Mohd Mubarak together with Executive Chairman of MNC Group, Hary Tanoesoedibjo; in the presence of Ambassador of Malaysia to the Republic of Indonesia, His Excellency Dato' Syed Mohamad Hasrin Tengku Hussin.